The Best Kids Toothbrushes
Oral hygiene plays a vital role in maintaining a child's overall health. Instilling good dental habits from an early age sets the foundation for a lifetime of healthy smiles. One essential tool in a child's dental care routine is, of course, the toothbrush, but with numerous options available on the market, it can be overwhelming to choose the best kids' toothbrush. That's why in this blog post, we will explore the key factors to consider and recommend some top toothbrushes to help you make an informed decision.
How to choose a kid's toothbrush

Age-Appropriate Design
When selecting a toothbrush for your child, it's crucial to choose one that suits their age and stage of dental development. Younger children typically require brushes with smaller heads and soft bristles to comfortably reach all areas of their mouth. Look for brushes labelled specifically for their age range to ensure optimal cleaning.
Soft Bristles for Gentle Cleaning
Children's gums and teeth are more delicate than those of adults. Therefore, it's essential to opt for toothbrushes with soft bristles. Soft bristles effectively clean teeth while minimising the risk of gum irritation or damage. Gentle brushing encourages children to maintain good oral hygiene habits without causing discomfort.
Engaging and Fun Designs
Children are more likely to enjoy brushing their teeth if their toothbrushes have appealing designs or characters they love. Bright colours, playful patterns, and toothbrushes featuring beloved cartoon characters can make brushing time an exciting experience for kids. When children are engaged and motivated, they are more likely to brush for the recommended two minutes.
Easy-to-Grip Handles
Toothbrushes with ergonomic and easy-to-grip handles are ideal for children who are still developing their fine motor skills. Look for toothbrushes with wider handles or rubber grips that allow children to hold the brush comfortably and confidently. A good grip ensures better control and manoeuvrability, making brushing easier for children of all ages.
Electric or Manual Toothbrush
Both electric and manual toothbrushes have their advantages. Electric toothbrushes can be particularly helpful for children who struggle with manual dexterity or find brushing tedious. The vibrating or rotating bristles of an electric toothbrush can enhance plaque removal and make brushing more enjoyable. However, manual toothbrushes are equally effective when used properly and can provide a more cost-effective option for families.
Our Top Recommendations For A Kid's Toothbrush
Here are some of the best children's toothbrushes available on the market:
Oral-B Kids Electric Toothbrush
This electric toothbrush features various Disney characters, making brushing a fun experience for children. It comes with a built-in timer and oscillating bristles, ensuring a thorough cleaning. The brush heads are replaceable, and the handle is ergonomically designed for smaller hands.
Colgate Kids Trolls Manual Toothbrush
Designed for children aged 3 and above, this manual toothbrush showcases vibrant colors and characters from the popular Trolls movie. The extra soft bristles are gentle on young teeth and gums, and the easy-to-grip handle encourages independence during brushing.
The Philips Sonicare for Kids Sonic Electric Toothbrush 
This electric toothbrush provides a larger and more powerful brushing experience, enhanced by its rechargeable functionality and interactive app. The engaging app has the potential to inspire and encourage hesitant brushers, fostering the development of excellent oral hygiene habits. However, it's worth noting that the larger handle and brush heads of this toothbrush may not be the most suitable choice for younger children or those with smaller mouths, which could impact their brushing experience.
Jordan Step Toothbrush
The Jordan Step toothbrush is designed to guide children through the different brushing stages. It features a unique handle that can be adjusted as your child grows, ensuring a comfortable grip. The toothbrush has extra soft bristles and comes in various appealing colours.
Choosing a Toothbrush For Your Child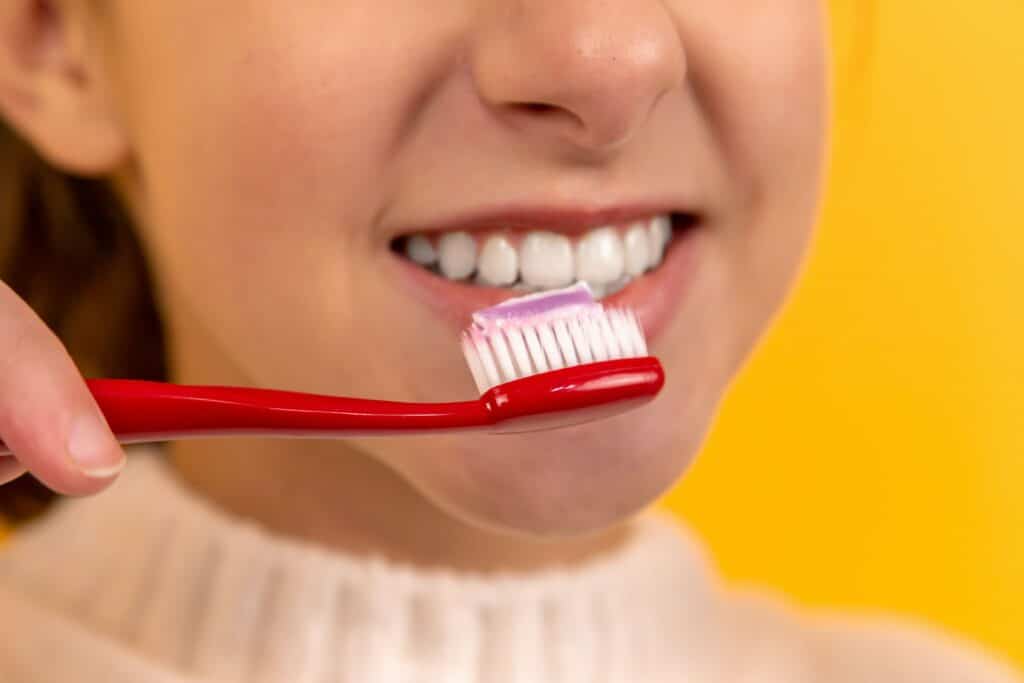 When it comes to children's oral health, choosing the right toothbrush is a crucial step. Prioritising age-appropriate design, soft bristles, engaging designs, and easy-to-grip handles and considering the option of electric or manual toothbrushes are essential factors to keep in mind. By selecting the best children's toothbrush, you can help. Remember to instill in your kid the importance of thorough tooth brushing to maintain dental health.
Take Care Of Your Kid's Oral Health
Put your child's oral health first with our team of professional dentists in London. Whether you seek knowledge about the condition of your child's teeth and gums or require immediate treatment for a specific oral issue, we are here to provide the assistance you need. 
Our dedicated team is committed to ensuring your child's dental well-being and delivering top-notch care.
The convenient Dentist in Victoria, London, will find you an appointment whether you're a new or returning customer. If you require an emergency dentist in Victoria, contact us on 020 7233 7660.