Take control of your oral health with highly skilled dentists in Victoria London. Come to Hermes London Dental Clinic if you need the help of an experienced dentist in Victoria, London. We work together with you to ensure your mouth and gums are healthy. We act as your guide to oral health. Whether you want to learn about the condition of your teeth and gums or you need immediate treatment for a particular oral problem, we can help. We have gained experience and expertise in different areas of dentistry. We offer our dental treatments to adult's and children's teeth problems.
Ask Experts
E-Consultation
Emergency Dental Appointments Available
With 24 hour emergency dental treatments, we're always available.
Around the clock, personal, 5-star dental services, 365 days of the year.
Ask Experts
High-Quality Care And Service At Hermes Dentists Victoria London
Customer satisfaction is incredibly important to us at Hermes Dentists Victoria London. We understand that not every visit to the dentist is a happy one, but we ensure that you always leave satisfied. We focus on providing our clients with the best experience during their visits. To ensure all your needs are met, the clinic offers both routine and cosmetic dentistry in the heart of Central London near both Victoria and Pimlico tube stations. We have a friendly and experienced team of cosmetic dentists, dental hygienists and private orthodontists who provide treatments in a clean and comfortable environment.
We fully believe you should be in control of all aspects of your oral health. We ensure this by providing you with images showing you the situation as well as providing a detailed explanation of your dental needs. This means you fully understand all the treatment options we present to you, meaning you can make an informed decision. Treatments are all undertaken alongside a very preventative approach to ensure your teeth and treatments last longer. Our dentists will explain your options and help you choose the treatment plan that best suits your condition. We also provide immediate treatment to patients who require an emergency dentist in London and facial aesthetic treatment such as Dermal Fillers.
Call Now
New Patients
Your Perfect Smile Is Our Goal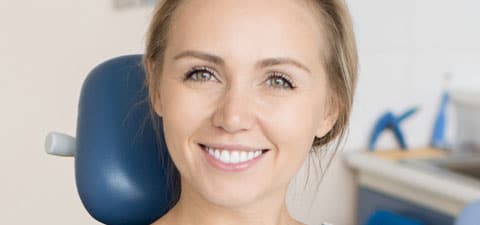 Here at Hermes Victoria Dental Clinic, we strive to bring you closer to your dream smile. We believe everyone should have beautiful and straight teeth and we provide you with all the solutions necessary to help you achieve it. From invisible porcelain veneers in London to invisible braces, our dentists have extensive training to provide you with the perfect smile that you have always wanted. Tooth whitening in London is an easy way to brighten and make your smile more youthful. If you undergo a power whitening procedure or just get a home whitening kit, we guarantee your teeth will look whiter after the treatment period.
Ask Experts
E-Consultation
Comfort, Safety And Satisfaction Are A Priority
We aim to ensure that the visit to the dentists isn't any more stressful than it needs to be. To do this we use state of the art techniques such as IV sedation to put nervous patients at ease. Even when undergoing treatments such as dental implants and dental crowns, we can carry these treatments out under sedation to ensure a relaxing procedure.
Convenient Consultation
The modern professional has less and less time these days which is why we provide a convenient E-Consultation procedure. Use this to discuss your teeth problems and get feedback via email. This allows you to start the process in the most convenient way to you and plan your visit to our dental practice. Once you're on site, our dentists will perform a comprehensive assessment of your dental needs and advise you on the best treatment options available to you.
Call us or complete our email form now to book in for a consultation and join our extensive list of happy patients. We look forward to seeing you in our clinic soon.