BDS MFDS Rcs MSc (Implantology)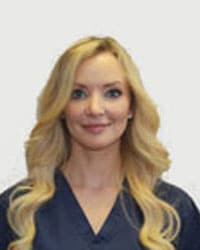 Dr Caoimhe Doherty BDS MFDS Rcs MSc (Implantology) graduated from Queens University Belfast 2009 with distinctions.
Spent two years undertaking general professional training in Newcastle Hospital followed by Oral Maxillofacial surgery in Oxford and Reading. Caoimhe recently completed a 3 year part time master in Implantology from Bristol University.
She has a special interest in oral surgery, intravenous sedation and implants.
In her spare time she enjoys snowboarding, whether it be in the rockies in Canada or the alps is my all time favourite past time. Travelling in general to experience the local food and culture, see the varying landscapes and kayak where possible. Aside from that can be found with my head in a book the majority of the time.